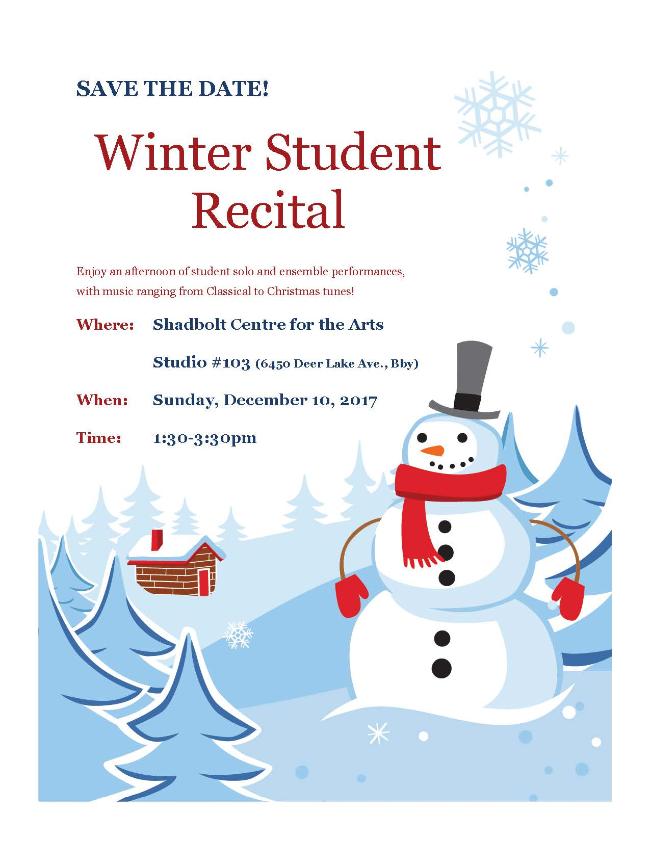 Updated: June 6, 2017
100-Day Practice Challenge
Congratulations to the following students for reaching the
bronze level / 100-day practice challenge!
Alexa Tang Alison Chau Anderson Ries Brandon Tang Breanna Chau Cameron Ly Evan Tang Hailey Sam Jaya Athwal Jordan Ries Kaitlyn Yip Kiera Ly Nathan Sam Rachel Lam Sophie Leung Olivia Chu Avery Chu Raeanne Tieu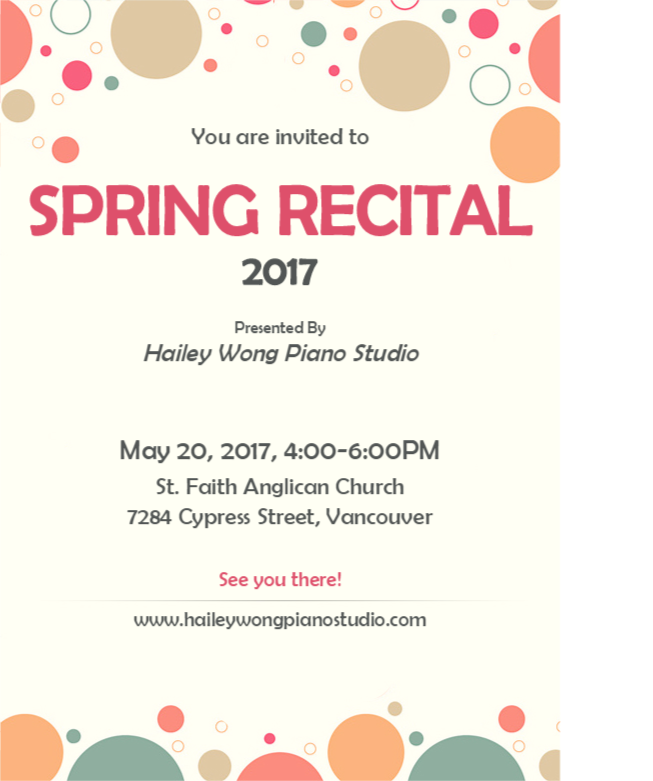 Posted on December 13, 2016
A BIG congratulation to all students for another successful Winter recital!
Wishing you all a very Merry Christmas and see you in 2017!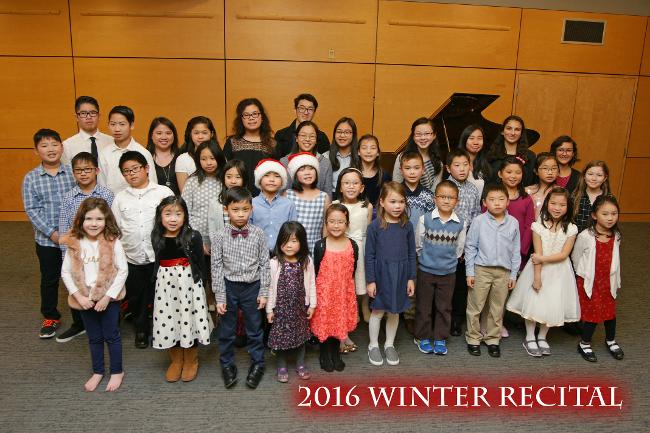 Posted on November 2, 2016
2016 WINTER RECITAL
Sunday, December 11, 2016
1:30-3:30PM
Shadbolt Centre for the Arts - Studio #103
6450 Deer Lake Avenue, Burnaby
*** If each participating family can bring along a small dish of finger food for the reception
at the end of the recital, that would be greatly appreciated. Thank you. ***
Posted on October 4, 2015
Studio-Wide 30 Piece Challenge
"I wonder who can learn 30 pieces this year? Wouldn't it be amazing to be able to play that much music?"
To start off this new school year, I am challenging all of my students to learn at least 30 pieces this year. I am happy to say that many have already mastered more than 5 pieces since the beginning of September - keep up the fabulous playing everyone!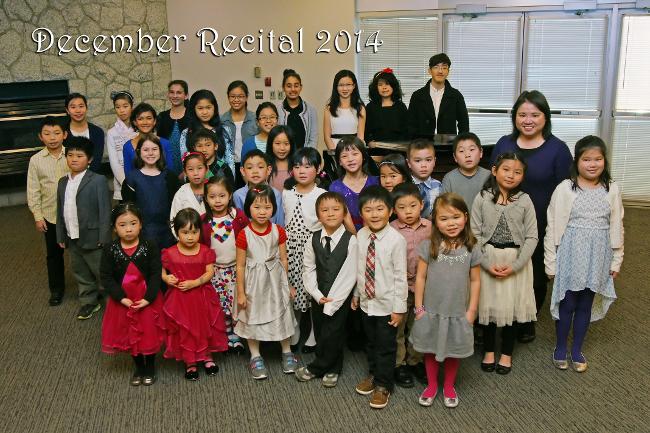 Congratulations to all students for their fantastic performances at the
Winter Student Recital on December 14, 2014.